5th Annual Transportation Day
On November 30, 2018, the Fifth Annual Transportation Day was held at the Florida A&M University – Florida State University (FAMU-FSU) College of Engineering. Attendance included more than 110 faculty and students from the affiliated universities, as well as community members, including middle school students, and representatives from state and local agencies who work with transportation or the aging population.
The event was sponsored by the center for Accessibility and Safety for an Aging Population (ASAP). The theme this year was The Road to Safe Mobility. The event kicked off with a welcome from Dr. Farrukh Alvi, the Assoc. Dean, FAMU-FSU College of Engineering. Dr. Gary K. Ostrander, FSU's Vice President for Research, and Dr. Charles Weatherford, FAMU's Interim Vice President for Research, brought remarks on behalf of their respective universities.
Student award presentations followed. Dr. Lisa Spainhour, Chair of the Department of Civil and Environmental Engineering, presented the Doctoral Fellow Award to Mr. Olumide Abioye for academic excellence, and certificates to three winners of the Middle School Essay Contest. Dr. John Sobanjo, the ASAP Center Director and Professor of Civil Engineering, then briefly discussed the Center's mission and research activities.
Aging & Mobility For Seniors
The rest of the day was divided into two tracks – Aging & Mobility and Teens & Transportation. Under the Aging & Mobility track, the first session was a panel discussion for senior adults and researchers led by community experts, including:
Gail Holley, Manager of Florida Department of Transportation (FDOT)'s Safe Mobility for Life Coalition,
Trenda McPherson, Program Manager of FDOT's Bicycle/Pedestrian Safety Program,
Walter Boot, Professor of Psychology at FSU and
Kristin Gladwin, Doctoral Student, Department of Urban and Regional Planning, FSU.
Following the panel discussion, research seminar presentations were made by Dr. Maxim Dulebenets and Dr. Eren Ozguven, both professors at the FAMU-FSU College of Engineering, who discussed Emergency Evacuation. The keynote presentation, titled "Accessibility through Transportation Choices," was made during lunch, by Dr. Dana Reiding, Administrator for FDOT's Office of Policy Planning.
In the following session, research related to Safe Communities was presented by Dr. Shonda Bernadin and Dr. Yanshuo Sun, both professors at the FAMU-FSU College of Engineering. Under the same session, presentations were also made by Dr. Kischa Reed, a professor from FAMU, Dr. Anil Yazici from Stony Brook University, and Ms. Elizabeth Lynn, Selfhelp Community Services of New York.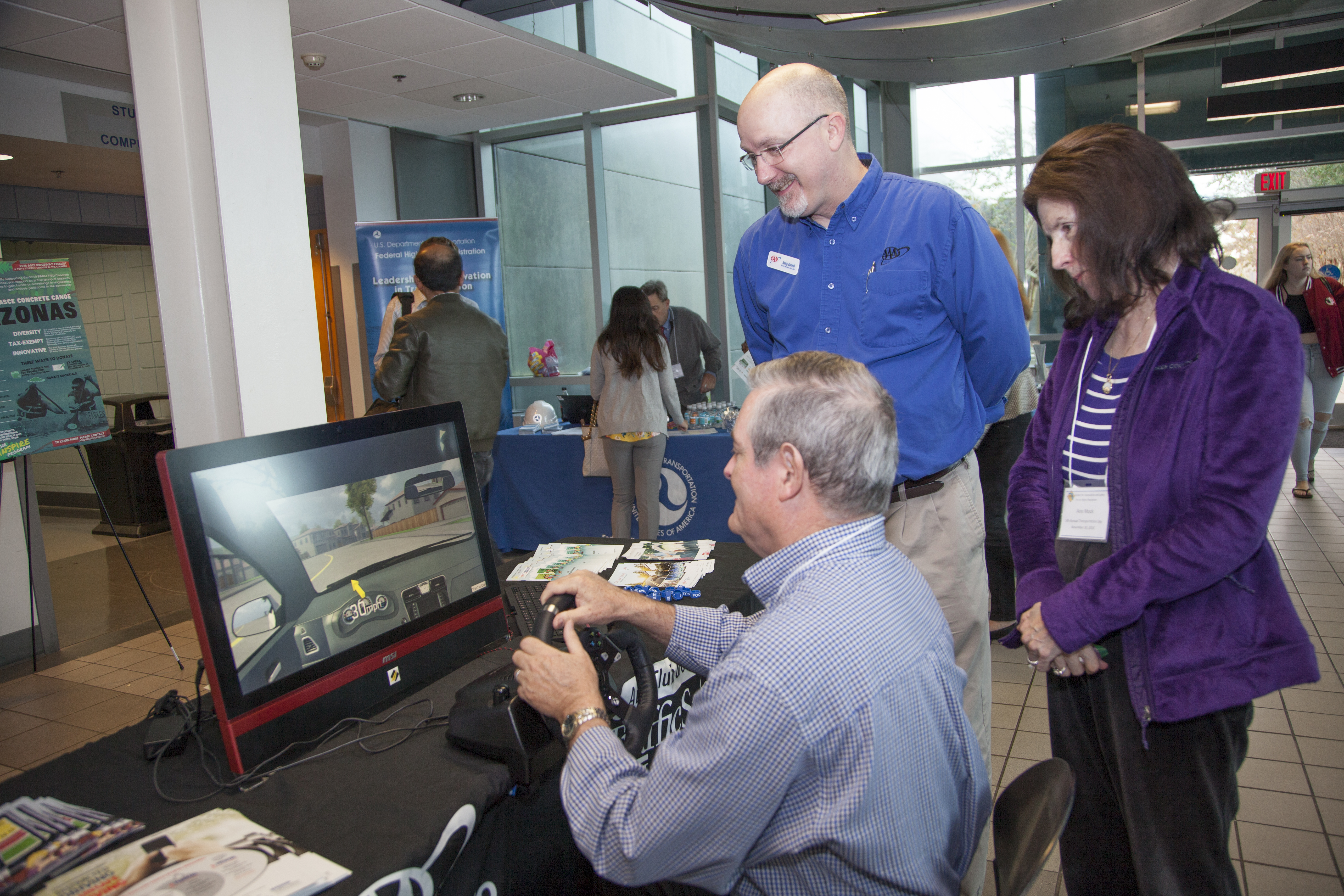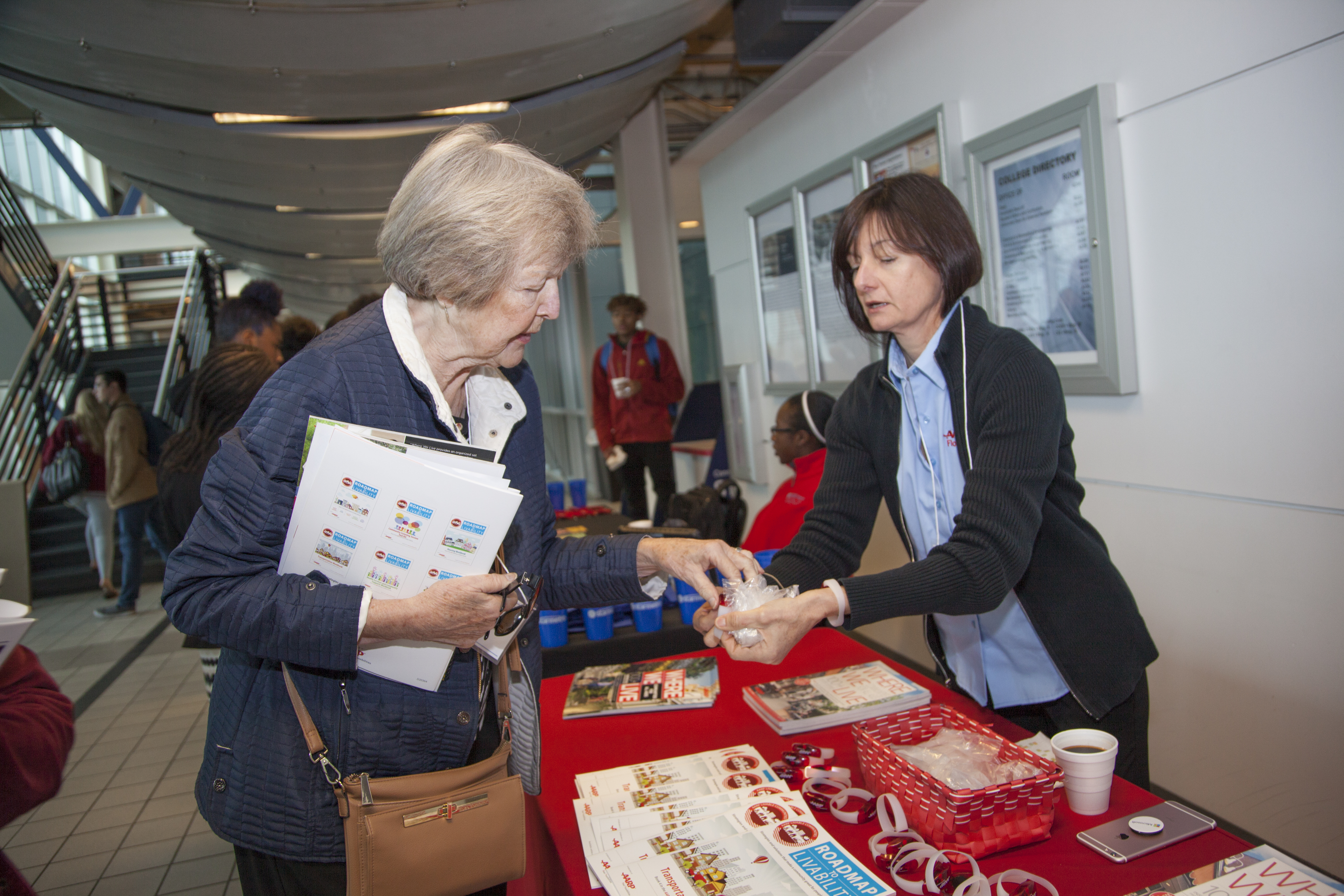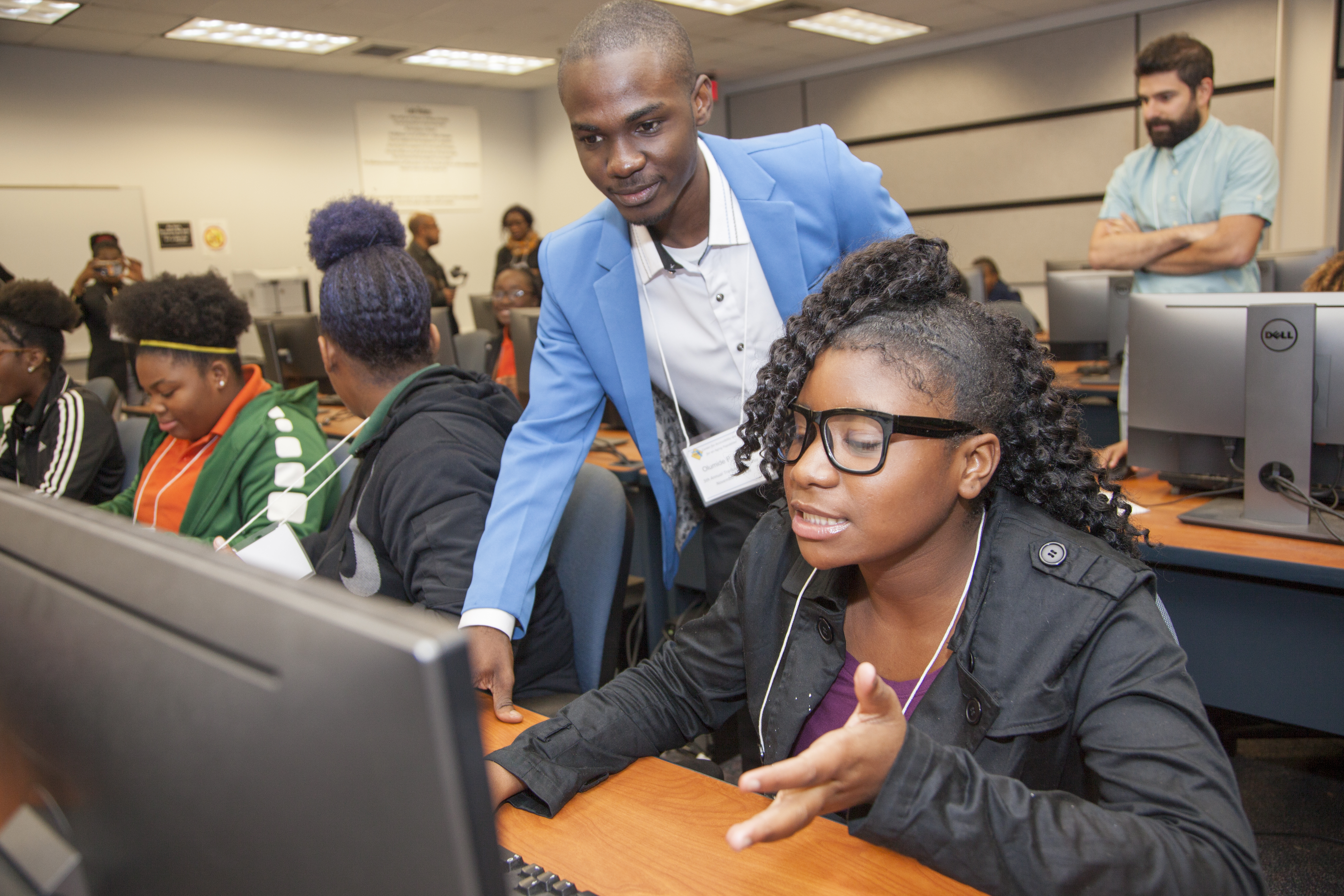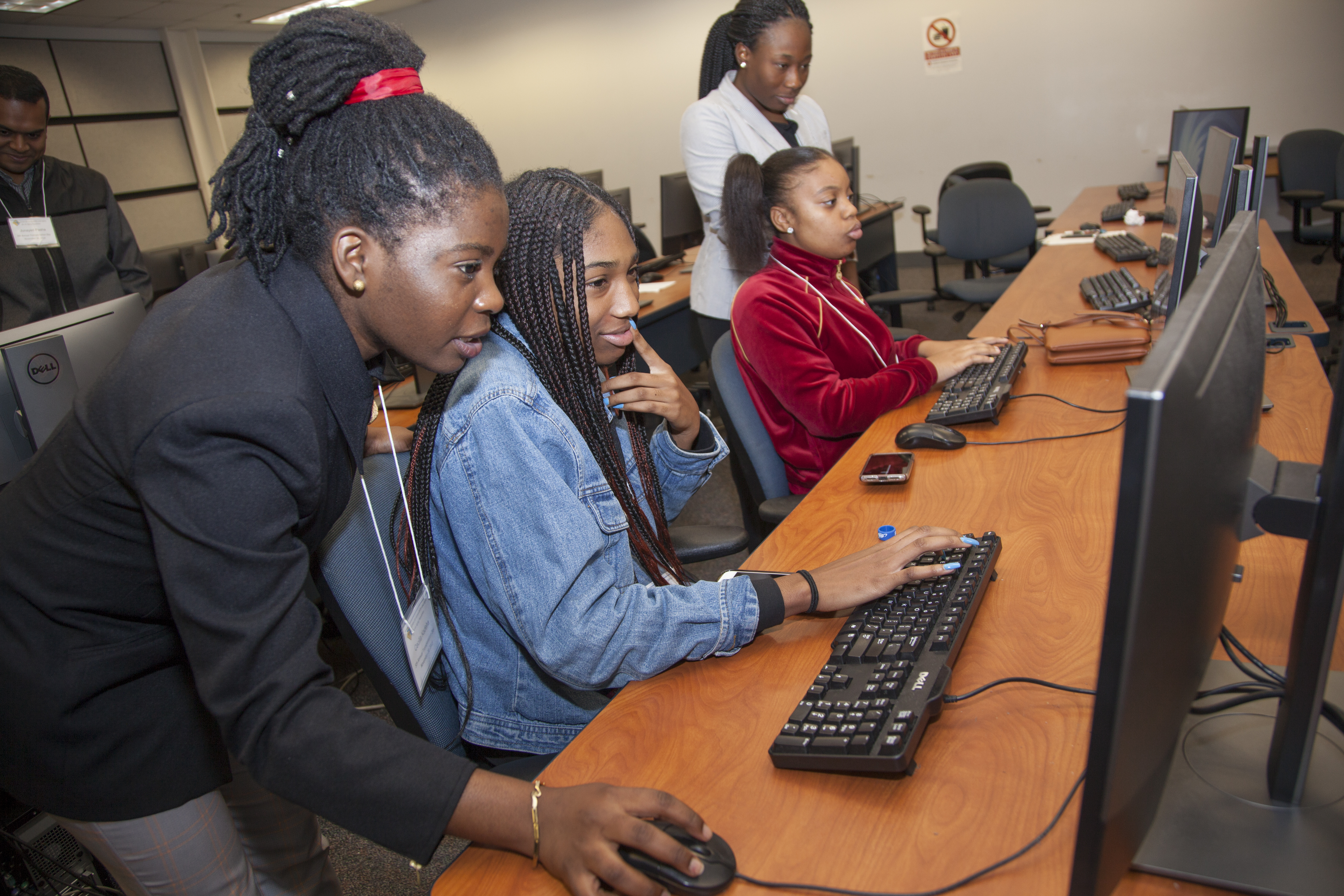 Teens & Transportation
More than 30 students and chaperones from the FAMU Developmental Research School enjoyed the presentations and hands-on engineering activities as part of the second track - Teens & Transportation.
The students listened to representatives from the Federal Highway Administration (FHWA), Carey Shepard, David Hawk and Jeffrey Ger, as well as Jacqueline Parmore and Alexander Gramovot, from FDOT, who discussed career opportunities in the transportation field. Dr. Doreen Kobelo, a professor from FAMU, and students from the FAMU-FSU College of Engineering's Institute of Transportation Engineers (ITE) Chapter led hands-on STEM transportation activities for the students.
After lunch, a session related to Teen Safety and Distracted Driving was presented by Dr. Joseph Santos from the FDOT Safety Office. Posters were displayed to show ongoing and recently-completed research projects conducted by the Center. There were also opportunities for the participants to visit vendor kiosks and participate in the CarFit event, as well as outside demos from the StarMetro, the Florida Highway Patrol, and the Florida Trucking Association.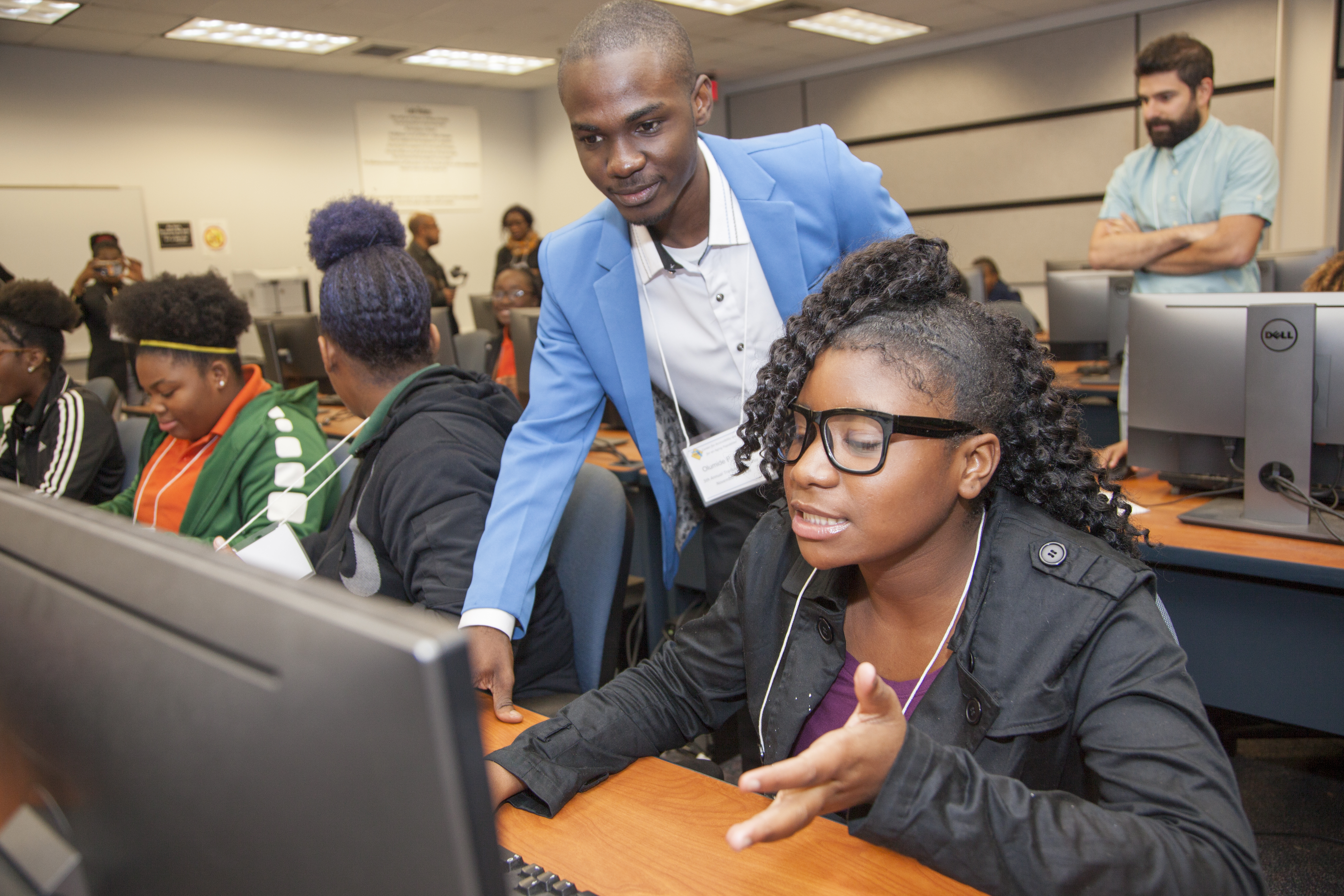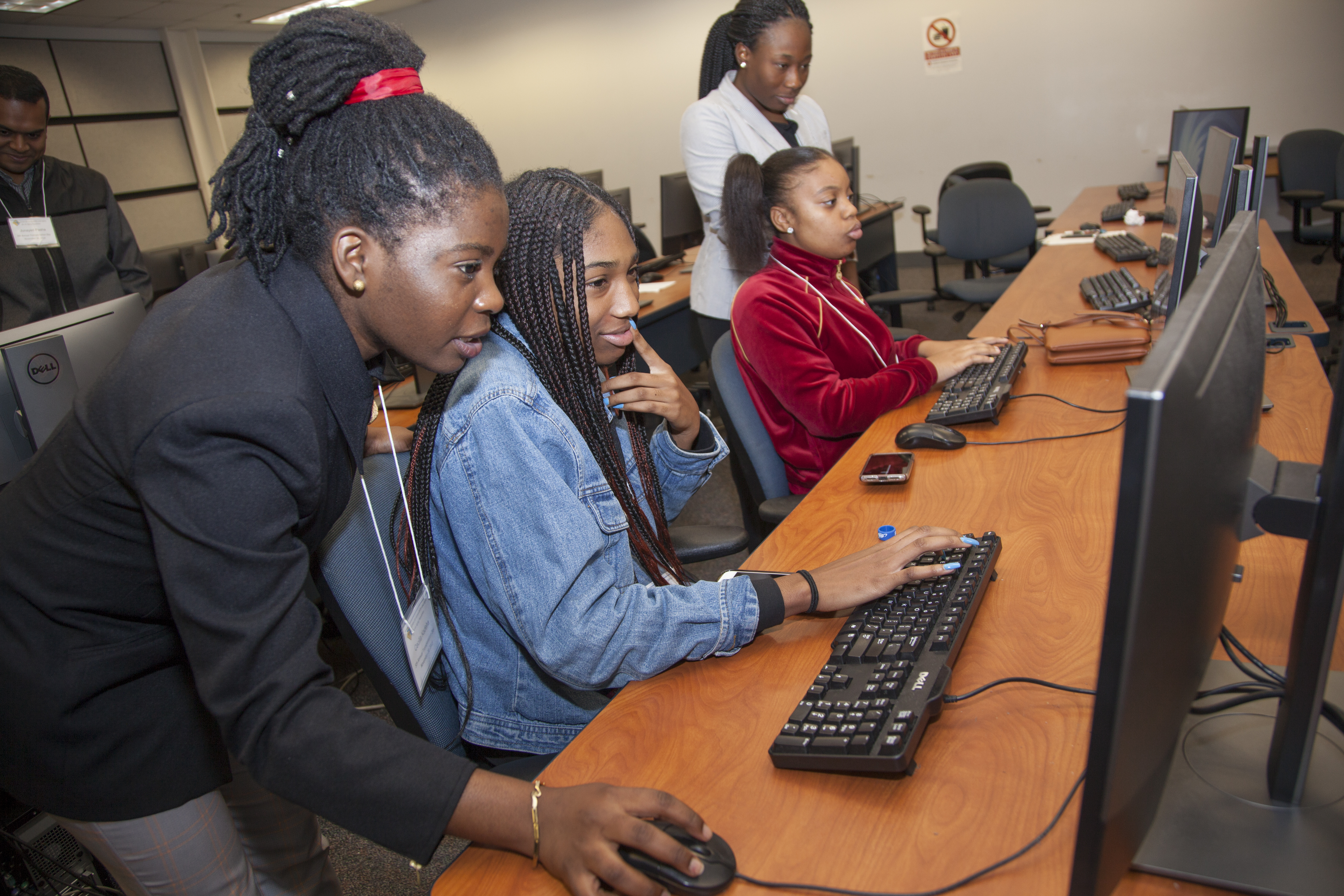 Final Mentions
ASAP would like to thank all our speakers and volunteers as well as sponsors and partners who helped make this event possible, including those whose logos are shown below.